As you all knows Microsoft launched windows 10 on July 29th 2015 and when they launched windows 10, they got huge good response about the features they have, about the design and look etc. And now at the end of December, Microsoft finally announced that last date for this offer which will be 29th July 2016, means exactly one year from the launching date.
After 29th July 2016, you have to pay to Microsoft for WINDOWS 10. You can easily upgrade your current windows to windows 10 by using UPGRADE option or you can also reserve your windows 10 upgrade copy by using an APP – "Get Windows 10".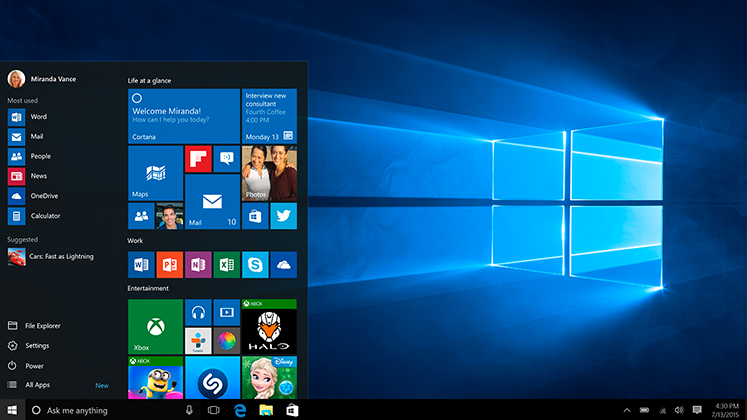 But you can only upgrade your windows if you are using WINDOWS 7 and WINDOWS 8.1, otherwise you have to install the .ISO file and start it from very scratch but after upgrade, it covers approx 3gb to 4gb space of your windows and the best thing is, you can easily migrate it to your old windows at any time after upgrade.
Why its free for one year – The main reason behind this free upgrade is that Microsoft just want to see the live experience about WINDOWS 10, and for some reason if you are not able to upgrade then you can even contact the Microsoft team so that they can contact their device's manufacturer's to fix this issue.
If you do clean installation even before 29th July, then still you have to buy the license key for that, otherwise if you do upgrade your windows from existing OS, then your license will be valid for that device only. For more info, you can follow this link – http://windows.microsoft.com/en-us/windows-10/windows-10-recovery-options
The free upgrade offer isn't available for devices running Windows XP, Windows Vista, or Enterprise editions of Windows.
For more info – http://windows.com/windows10specs
Moreover, if you didn't receive any FREE upgrade option, then you can use a MEDIA CREATION TOOL for that to upgrade it to windows 10. (Don't forgot to read the full instructions for upgrade the windows through this tool)
Generally if you are using 1MBPS, Broadband connection, then it takes approximately 2-3 hours for Windows Upgrade. While slower speed connections could take longer time to install and update.
The following tables show what edition of Windows 10 you'll receive based on your current edition of Windows.
| | | |
| --- | --- | --- |
| | Base Windows | Upgrade Windows |
| 1 | Windows 7 Starter | Windows 10 Home |
| 2 | Windows 7 Home Basic | Windows 10 Home |
| 3 | Windows 7 Home Premium | Windows 10 Home |
| 4 | Windows 7 Professional | Windows 10 Pro |
| 5 | Windows 7 Ultimate | Windows 10 Pro |
| 6 | Windows 8.1 | Windows 10 Home |
| 7 | Windows 8.1 Pro | Windows 10 Pro |
| 8 | Windows 8.1 Pro for Students | Windows 10 Pro |
So, have you reserved your free copy of Windows 10 yet or are you still not sure?