Apple just announced the date of WWDC (Apple Worldwide Developers Conference) which will be held on 5th June to 9th June 2017 at McEnery Covention Center in SAN JOSE, California, USA.
The starting date of registration is 27 March 2017, 10:00 AM PDT(Pacific Daylight Time) and 11:30PM for IST(Indian Standard Time).
Rules to Enter –
1. To participate or register in this event, you must be a member of the APPLE DEVELOPER PROGRAM or APPLE DEVELOPER ENTERPRISE PROGRAM.
2. Developers age must be 13 to 17 years.
3. If any developer has been selected, then 1599 USD will automatically be deducted from your default debit/credit card which you saved with your APPLE ID.
To know more about WWDC, please click here
Every year, Apple organized the same event/conference and the selection process is only through a lottery system. Last year the same event was happened on June 13th to June 17th 2016 and they announced the biggest update i.e. iOS 10, macOS, tvOS and watchOS.
To know about WWDC 2016, please click here
Last year, they also announced APPLE PAY through which you can make payments online through safari and authentication will be gone through TouchID but unfortunately APPLE PAY is not available for all countries. The countries which are using APPLE PAY are – Australia, USA, UK, Switzerland, Spain, Singapore, Hong kong, Japan, New Zealand, Russia, France, China and Canada.
Features of WWDC 2017 –
1. Take advantage of special events and gain exciting experiences.
2. Enjoy your lunch with Guest Speakers from best industry experts.
3. Make an appointment with Apple Experts.
4. Get together with all crazy developers under one roof.
5. Learn more about new technologies with Hands-on Labs and Sessions.
Probably they will announce the date and time for new iPHONE8 or iPHONE10. Apple is also planning to launch APPLE TV with ultra high definition 4k resolution, at the end of this year.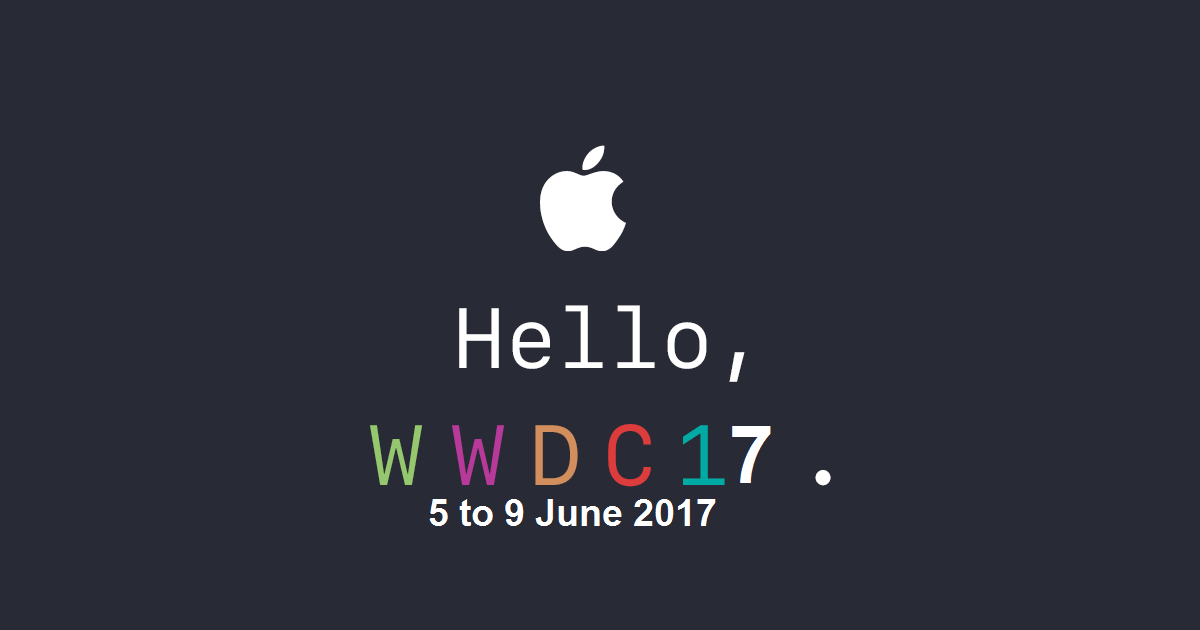 Expectations –
1. Waiting for iOS11 and macOS 10.13
2. Around 5000-6000 developers will join this WWDC 2017 Event.
3. A live streaming system will be there for all peoples who cannot attend.
Liccardo, who is the mayor of San Jose city announced a beautiful message in context to this event –
"We look forward to working with Apple to create a special experience for the thousands of attendees who will visit San Jose for this marquee event and on behalf of our entire city, I'd like to extend a warm invitation to Apple developers, partners and enthusiasts from around the world to join us in Downtown San Jose as Apple unveils its latest innovations."