As you all knows Freedom251 smartphone is just launched in India a 2 days ago by 18th Feb 2016 at just a handsome price of 251 INR means 4$ only and more than 600,000 people hits the website in just one second to buy this smartphone.
Due to overwhelming response, the websites goes down for sometimes while ordering the phone and now company ended this promotion for few days.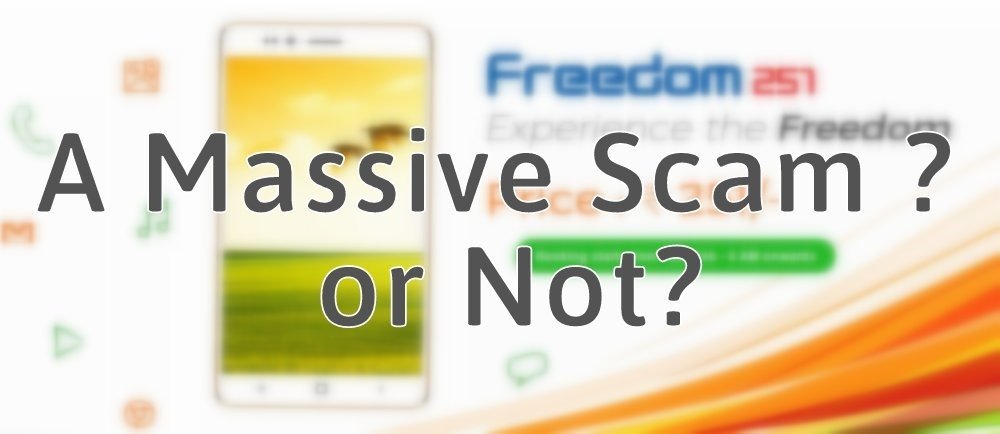 At the same crowd, Freedom651.com site has been launched quickly by some people.
Lets compare the features of both,
1. Freedom251.com website is just 10 Days old and registered through Bigrock India Provider where as Freedom651.com is just 1 day old registered on 19th Feb 2016 by the same provider i.e. Bigrock India.
2. All the deliveries will be made by 30th June 2016 for Freedom251.com whereas for Freedom651.com, all the deliveries will be made by 30th June 2026 means exactly after 10 Years , that's very funny.
3. For Phone Deliveries, Freedom251.com uses normal shipping like through FedEx, Bluedart etc, but Freedom651.com claims that they will use DRONES to deliver the smartphones all around the globe.
4. Freedom251.com claims that they have more than 600 Registered Service Centers in India but Freedom651.com has only one Service center which is in MARS Planet.
5. The ICA says that even with a subsidy, Ringing Bells who is the parent company of Freedom251.com would not be able to sell the handset for $4 and has called on the government to investigate whereas Freedom651.com is now planning to give "Buy One Get One Free" offer.