Forbes India Online – A best source for the latest business and financial news and analysis, they generally covers personal finance, lifestyle, technology and stock markets. Every year they publish 100 Richest People list all around the globe. Here's the link if you want to read about India's Top 100 Richest Peoples.
Forbes India is launched by 2008 and successfully sold more than 50,000 copies and earned nearly 30crore (INR) or $500k USD.
In May 2013, the Network 18 owned First Post and was merged with Forbes India. Now R. Jagannathan, took over Forbes India. Now by 2016 Year, they are offering free giveaway as a trail magazine to everyone, you just need to fill out the form as mentioned in below link.
Giveaway Link – http://forbesindia.com/subscription/freetrial/
After submission, you'll get success message like this –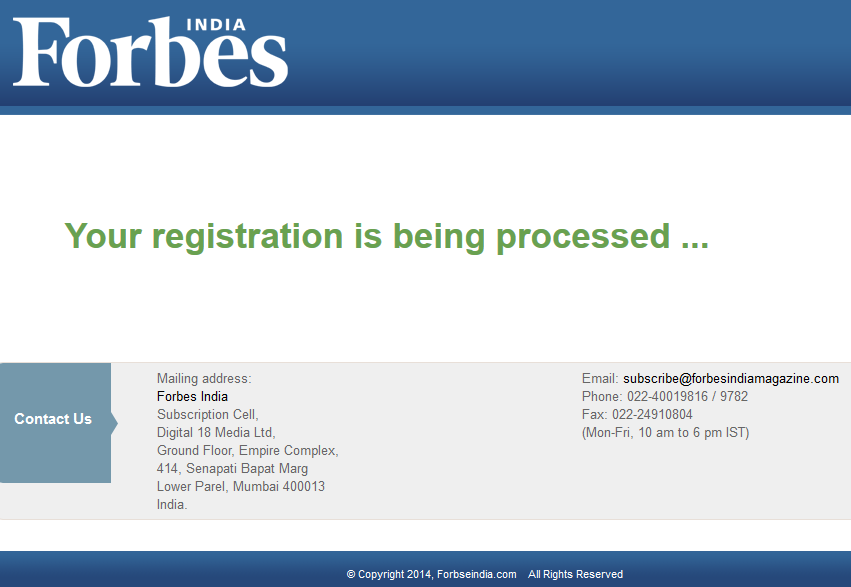 March 2016 Edition – Buy Link – http://www.magzter.com/IN/Digital18/Forbes-India/Business