World: As you all knows, 2016 is near to end and the list is out for top 10 sexiest man of the year 2016. Here's the complete list of all handsome who awarded as the sexiest man of the year from People Magazine.
1. Dwayne 'The Rock' Johnson – The former wrestler-turned-Hollywood actor Dwayne Johnson tops the list of People magazine's Sexiest Man of the Year 2016. Dwayne will soon be seen in Hollywood flicks like Baywatch and Fast & Furious 8.
2. Prince Harry – The younger son of Charles, Prince of Wales, and Diana, Princess of Wales, Prince Harry is the most eligible bachelor of the Royal family, who has recently undergone an image makeover.
3. Keegan-Michael Key – American actor, writer and comedian Keegan-Michael Key is known for his ready wit and is equally popular for his sketches on Comedy Central.
4. John Krasinski – American actor and filmmaker John Krasinski is a bundle of talent and genuine good looks. He is best known for his role of a sarcastic nice guy Jim Halpert on NBC's classic remake of The Office.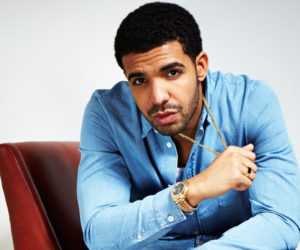 5. Drake – Canadian rapper and performer Drake has been in news for his umpteen affairs with A-listers from show business. Apparently, his link-ups with Rihanna and Taylor Swift have been the talk of the town.
6. Ranu Malek – American actor Rami Malek has been the cynosure of all eyes for his portrayal of Elliot Anderson in USA Network's popular drama series Mr. Robot.
7. Nick Jonas – American singer and songwriter Nick Jonas was in news for his break-up with American pop rock band Jonas Brothers.
8. Jay Hernandez – Jay Hernandez: American actor Javier Manuel 'Jay' Hernandez, Jr. was the new find of the season, courtesy, his role in American superhero film Suicide Squad (2016).
9. Patrick Dempsey – American actor and race car driver Patrick Dempsey garnered huge praise for his role as a neurosurgeon Dr. Derek 'McDreamy' Shepherd on Grey's Anatomy.
10. Trevor Noah – South African comedian, TV and radio host Trevor Noah currently hosts The Daily Show at Comedy Central. Apparently, Trevor Noah made a huge statement when he compared US president-elect Donald Trump to scandalous South African president Jacob Zuma in one of the episodes of The Daily Show.