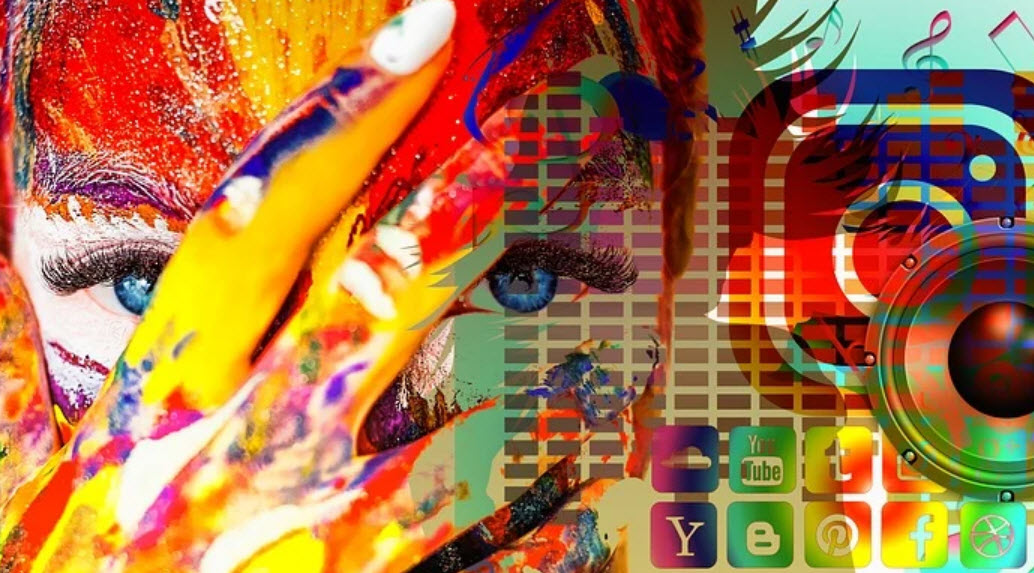 In the current century of millennials, social media is a must-have strategy for any business that wants to thrive. Any company, whether small or big, should incorporate social media for it to grow to its full capacity. If you wish to succeed, social media is not an option for you but an essential way to get in touch with your customers, grow your business brand, and gain valuable insights.
Statistics state that over three billion people use the internet, and this number is steadily increasing. Each day, the number of internet users increases, providing a lucrative way for businesses to grow. With social media, you quickly reach your potential customers regardless of where they are.
You don't have to have many followers, simply start small, engage your existing audience and see your customer reach expand. Suppose you have not taken advantage of your social media strategy. In that case, you are missing a lot, including an inexpensive, effective, and fast way to reach almost three-quarters of the world's population.
You are still not sure why you should embrace social media as a business owner? Here are the reasons why social media remains the backbone of every business.
1. Create attention and build your brand awareness
Take this example, you have opened a shop in your local area for the first time, and you have not informed anyone of it. The result is that you are likely to receive few customers because nobody knows that you have a business. But once people have known about it, you will see a continuous influx of customers to your shop.
What does this mean? This means that people won't become your customers if they don't know about your business. Social media plays a vital role in helping your business get customers by boosting your business's visibility among your target audience.
The good thing about social media is that it is free to create a business profile, so you will have nothing to lose in the long run. In most cases, social media content gets a lot of attention, so create engaging content to help attract your potential consumers' attention.
With the large number of internet users logging into platforms like Instagram, Twitter, and Facebook each day, the internet has a ready market for any business. People don't just connect to brands they are aware of on social media but also connect to new ones. It is human nature for people to wish to explore new things, and so, social media provides that chance.
So whether your business is already known or just a social media entrant, social media is going to help you increase your brand awareness by capturing the attention of your target customers.
2. Social media will help increase your business's website traffic
If you are running a business website, then social media will help you in its growth. Social media ads and posts help in driving traffic to a website. To achieve this traffic, share good content from your website or blog to your social media channels like Twitter, Facebook, and Instagram.
These platforms provide a great way to connect to readers immediately after you publish the post. Use this post to direct the readers to the full article by using a link in the bio. This will drive more traffic to your website, and those visitors can turn out to be your potential customers.
Besides this, participating in social chats will increase your visibility and showcase your expertise, drive traffic to your website, and get attention from new users. Ensure that you always include your website address on all your social media accounts. This will help people who want to know more about you find it easy to do so.
3. Social media encourages engagement
Social media provides an excellent channel for business engagement. It opens up the conversation for customer loyalty, instant interaction, and relationship building. In these cases, a business should have customer support and a product development team for efficiency.
As social media platforms are evolving, they are constantly releasing new features. This ever-changing environment can be so intimidating to some business owners. But, it isn't a must that you do everything by yourself.
Find new ways of connecting to your customers and have time to learn as you grow. Through the engagement, you will see your business growing.
4. Social media helps in humanizing your brand
The ability to develop meaningful relationships or real human connections is one of the significant benefits of social media for businesses. By introducing your new audience to your company's staff and showcasing how current customers benefit from the products, you will be building a personal touch with them.
Trust is established by authenticity, which, in return, encourages new business and builds marketing receptiveness. All these can be possible through social platforms as they offer a great place to get real. Show your followers how you embrace your brand values, how your products work, and how you put your customer's interests first.
Give your potential customers a reason to trust you and your products.
5. Social media will help you communicate authority
Internet users are increasingly becoming tech-savvy and more discerning about the kind of businesses they support. Before a customer decides on whether to follow your business or not, they will first search your business website and social media accounts. This means that they will choose based on what they find out after browsing for your company.
Therefore, creating a robust profile that you frequently update will help your business brands' authority grow. Moreover, the profile will ensure that you have an excellent first impression of your business. This is a clear indication that your business is approachable, trustworthy, and knowledgeable.
To communicate authority to your followers, find ways of demonstrating your expertise as a leader in your sector. You can do so by expanding on the firm's mission, showing its values, and what the business offers. By doing this, you will build confidence in potential customers.
6. Social media provides a good place for partnering with influencers
Recommendations from family and friends primarily influence consumer decisions. When you have people who will talk of your business on social platforms, you will build credibility and brand awareness. This will set your business up and encourage more sales.
One of the key ways of driving social word of mouth is by partnering with social media influencers. These are people with a high following on social media and have the capacity to draw their follower's attention to their brand. This will increase the click-through rates to your sites and increase the sales you make.
7. Social media opens a ready market
Unlike the traditional businesses that had to wait for customers in their service centers, today's business has gone digitized. If you want something to trend rapidly, then internet communication serves the best. Today, most people go to the internet to search for information, buy services, and even share information.
Social media, for example, has become the only way individuals can interact across the world quickly. Statistically, in 2021, individuals who were active in social media across the world have been reported to be more than 4.48 billion. The number is an increase of the previous year 2020, where active social media users were more than 3.68 billion. What does this tell you as an entrepreneur who wants to succeed in your business?
Now and then, social media continues to receive more users. For businesses, social media is a ready market to advertise, launch new products, and make sales. Therefore, reaching potential customers becomes more effortless.
But, considerably, social media sites and platforms may affect your business in diverse ways, and this depends on the type of your business or industry and its products. Although social media platforms may not work the same, some will favor your business's products. For example, some social media platforms have more users than others, and their connection is faster.
Therefore with the knowledge of social media being the best ready market to sell your business products, building your business's brand is a guarantee.
8. Social media is cost-effective to sell your business's brand
In most cases, using social media to market your business's brand is free. But where you need rapid customer reach out, you can choose to pay for promotions.
Since using social media to advertise your products is free, it becomes an advantage for you to find potential customers without incurring much cost. This is far more than in traditional businesses where you could hire product person promoters to reach customers physically. The situation could be tedious, costly and you would get only a few potential customers. In turn, the products that you will sell will be few at the end of the day.
Conclusion
There is clear evidence that social media today is the kingpin for any business that wants to prosper. It offers ultimate advantages to every entrepreneur and business. For example, the startups of the business through social media give the kick start for good progression. Besides, the establishment of a brand through product marketing is easy with social media platforms.
In addition, it's only through social media where you will help your business market its brand loyalty, reach the ready market, increase traffic, have direct business engagement, and meet influencers. Using social media to promote your business gives you a chance to reach a ready market. Still, there is no much cost while using social platforms to advertise and launch new business products. Being a cost-effective way to boost the business, social media becomes the best to make your entrepreneurship meet its goals smoothly.
Author Bio
Tom Koh is the Principle SEO Consultant with MediaOne Business Group, an internationally acclaimed digital agency. He has more than 12 years of digital marketing consulting experience. Some clients include Canon, Procter & Gamble, Cambridge University, Boston Consulting Group, Acer, Fuji Xerox, China Telecom, Hotel Intercontinental and Whirlpool.